Enterprise Digital Workflow
As a ServiceNOW TELCO technology partner, we enhance the platform's functionality, delivering value to customers. We offer implementation services, integrations, custom app development, and tailored solutions. Our expertise helps you to automate your processes, improves reporting, and enhances analytics.

Reimagine The Telecom Experience With State-Of-The-Art Enterprise Digital Workflows:
Connect your entire telecommunications operation—from the customer to the network—on one native cloud Enterprise Digital Workflows platform.

Reimagine The Telecom Experience With State-Of-The-Art Enterprise Digital Workflows:
Connect your entire telecommunications operation—from the customer to the network—on one native cloud Enterprise Digital Workflows platform.
Optimize telecom operations with TSM through assessments, improvement plans, and best guidance.
Deploy and configure TSM to meet specific needs, integrating it with existing systems.
Customization & Integration
Develop and implement customizations and integrations for seamless system alignment.
Empower employees with TSM capabilities through training programs and workshops.
Ensure smooth functioning and address technical challenges with ongoing support.
Outsource day-to-day TSM management and administration for ease and efficiency.
Assist with upgrading to the latest TSM version and leveraging new functionalities.
ServiceNow Empowers CSPs To Deliver Exceptional Experiences & Drive Growth
Telecom Service Management
(TSM) streamlines processes, enhances efficiency, and empowers employees with intelligent automation and customizable mobile apps for CSPs. Built on the Now Platform® for modern experiences.
Telecom service and operations on a single platform, streamlining processes, improving efficiency, and enhancing customer experiences, promoting higher efficiency. This process enhances the overall customer experience to an elevated level.
The TSM product offers various 'business needs. It includes applications like Service Bridge, Telecommunications Assurance Workflows, Order Management, Agent Workspace, Case Management, Omni-Channel support, Customer Central, and Advanced Work Assignment.
Built On The Now Platform
TSM is built on the Now Platform, which offers powerful platform capabilities. This allows S4 Digital to quickly deliver custom apps and workflows, accelerating CSPs digital transformation efforts.
TSM incorporates machine learning and AI-powered experiences to supercharge workflows. By automating work across departments, customers can reimagine the customer experience, scale their operations, and increase customer satisfaction.
Deliver Proactive Experiences
TSM provides proactive support by identifying and addressing problems quickly. It empowers customers with self-service tools, allowing them to troubleshoot issues on their own and make changes when needed.
Telecom Management Technology
TSM is purpose-built for the telecom industry, providing specialized tools and workflows to manage telecom services effectively. It helps in delivering proactive support, resolving issues quickly, and optimizing service operations.
Modern Mobile Experiences
TSM provides customizable mobile apps that keep users informed and engaged anytime, anywhere. This feature enables employees to access information and perform tasks on the go, enhancing their productivity.
Your Processes need to be Efficient & Cost-Effective.
Outdated manual processes slow your ability to identify and resolve service issues. Disruptions last longer, SLAs are impacted, resources are mis-allocated, and trucks rolls happen when they're not needed. With an agile, interconnected work environment, you can detect issues, run impact analysis, automate ticket creation, and resolve issues without the customer even being aware.
Your Workforce wants a better Work Experience.
It takes way too long to onboard new employees. You lose weeks or months of productivity and thousands of dollars in revenue as your new hires wait to start working. NOW brings an integrated, personalized onboarding experience gives every new employee a fast and easy way to get oriented and established on your system.
Your Customers want Better Service.
Customers are frustrated by the experience of calling customer care during service disruptions. Your customers rely on connectivity. Any disruption has a direct impact on their bottom line. If they have to struggle to get clear answers from your customer care team—or even, sometimes, just to get through— the customer relationship suffers - With proactive customer engagement you can inform your customers what's happening before they even call. Keep them updated. Even let them monitor the situation themselves. Result: reduced call volume and happier customers.
Your Network needs Front-To-Back Integration.
Network Operators have to swivel chair between a dozen different legacy apps to get a clear picture of a customer's environment. Siloed systems and legacy solutions give your agents a fractured and incomplete picture of the network. That makes it much harder to engage customers effectively, identify issues and address service requests. NOW a single view of the network gives network operators end-to-end visibility and real-time network insights so they can maximize availability and quality of service.
We are ServiceNow Technology partners for TELCO since 2022, with solid TELCO background and experience. That enables us to support CSPs throughout specific aspects of the design, implementation, testing, launch and operational support phases of ServiceNOW TELCO Solutions.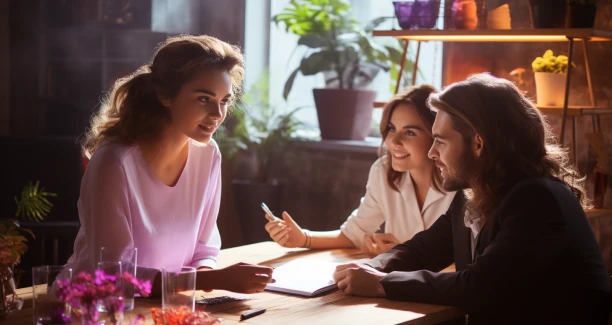 Ready to unlock the true potential?